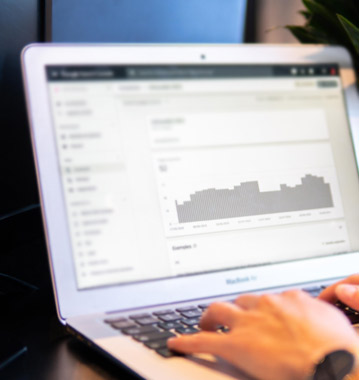 SEO Company in Chennai, India
Enhance Your Online Visibility with Our SEO Solutions
Rankpointer has a group of dedicated SEO consultants in Chennai, India with many years of industry experience. We work with small to large businesses to drive organic traffic to their website through data-driven SEO services in Chennai.
Our SEO specialists are also familiar with other digital marketing services such as social media marketing, search engine marketing, etc. We combine all these online marketing techniques to get your website at the top of search engine results pages. Many businesses are outsourcing SEO services to our search engine optimization agency in Chennai.
As a reliable SEO company in Chennai, our strategies are designed and implemented by expert SEO managers who know the best practices to increase search engine ranking. Apart from corporate websites, our team delivers excellent services to online stores too. Our eCommerce SEO services are utilized by many businesses. The efficient methodologies used by the team let us provide the services in affordable SEO packages.