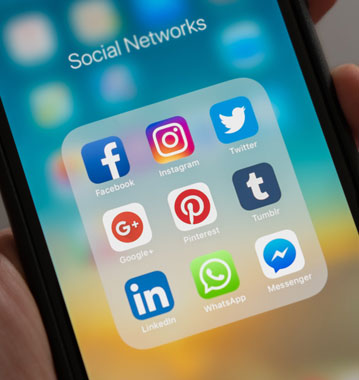 Reliable Social Media Marketing Services in India
Build Brand Awareness Through Social Media
We are a leading digital marketing agency that provides various services including SEO, SEM, SMM, etc. Many small businesses are outsourcing SEO and SMM to our agency. Because we can help clients to strengthen their online presence at affordable price packages.
The excellent experience of our social media marketing company in managing and maintaining all the social media pages lets many clients entrust us to manage their social networking accounts. We assist you to run your social presence efficiently and effectively. Our team works with search engine optimization experts to improvise the strategies to gain better online visibility and website traffic from the overall SEO and social media marketing campaigns.
Our online marketing team will develop custom social media strategies for your business. We will suggest the platforms that suit your organization. We strive to get more organic traffic, convert leads, and give a return on investment of the social media marketing services in India.